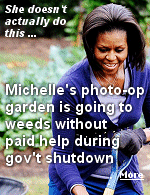 .

Once again, the KOA in Fredericksburg, Virginia was our home, this time for a week and a day, while we celebrated Thanksgiving with son Tom and his family, took a one day trip to downtown Washington, D.C. and handled some needed maintenance to our RV and the tow vehicle.

.

We've been to this park several times in recent years, as our son completes his doctoral studies at Catholic University of America. It is conveniently located and well run. We have to subsidize the $50 a day rate by staying at a lot of Walmarts and friends and family driveways. I'll catch up when we stay at the casino in Immokalee, Florida, free for three days at a time. Last winter, I was able to rack up an entire month there, going to other camps and returning, and it only cost me $200 at the blackjack tables.

Our half-day trip to downtown Washington, DC was interesting, I think all the buildings look bigger on television, especially the White House, where we crowded up to the fence to peer around bushes and trees for a glimpse of the back of it, just beyond Michelle Obama's garden where she raises all the vegetables for the dining room. At least that was the story when she spent 10 minutes wearing work gloves and holding a shovel for the photo op 8 years ago.

On the way here, we got caught in some pretty nasty side wind, and the pin in the back bracket holding the top of the awning frame broke. I pulled into a rest stop, climbed on roof and was able to secure everything with a couple of plastic wire ties. Now, I had the part to fix it properly, a project that required 5 days of procrastination and 30 minutes of actual doing.

Our daughter Sarah came down on the train from New York for Thanksgiving, and on Sunday, taking her back to the station, we stopped at a German restaurant, actually located in the old railroad depot in Fredericksburg, for something to eat before her train arrived. The waitress asked what we would like to drink and I said a beer would be a good idea. "What size would you like?" she said. I told her to bring me a big one. Now, I was thinking of those tall draft beers at Applebees, maybe 18 ounces, what she brought me, in a giant glass mug, was probably more like 48 ounces. It took two hands to get it to my lips. It did go well with my order of sausages and kraut, but by the time I polished it off, I was glad someone else was driving.

As usual, saying "goodbye" took an extra day, hence the "week and a day" stay, and on Tuesday morning, Hazel and I disconnected the cable TV and electricity, dumped our tanks, filled up with fresh water, and prepared to head South and West, our destination Asheville, North Carolina, to visit our friend "Vicki of Vermont".*

*Yes, Vicki lives in North Carolina, but used to live in Vermont, and the name of her aircraft brokerage business was too well known to be changed.


Advertisement