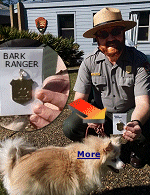 Yes, I know ... this is more than you want to know, but I'm old and can't help myself. Want proof? Call me, and then try to get me off the phone.

.

2019 was the year I spent more time in the Biloxi, Mississippi area than at any other time. Most of it was at Gulf Islands National Seashore in Ocean Springs, a National Park that honored my golden age card, costing me just $11 a day. At that price, I'd stay there all winter, and so would everyone else, so the 14 day limitation is enforced. But, talking to the camp host and a ranger on duty, it was a little vague when you could get another 14 days. It appeared that if you were gone for a while you could come back for another two weeks. "Register online", the ranger said, "and if they accept it, you're in".

.

So, after I'd burned through my first 14 days, I packed up and headed west over the bridge and through Biloxi to the Fox RV Park located right behind the Jefferson Davis Home and Presidential Library. A nice location, friendly manager, and they honored my "Passport America" half-price card for 7 nights.

During my stay at Fox RV, I toured the Jefferson Davis home and library, had the luncheon buffet at one of the several casinos in downtown Biloxi, and tried my luck at the blackjack tables. They didn't lose any money on me, but I still maintain it is cheaper than golf.

Nearing the end of the week, I went online to the National Park reservation site at recreation.gov and found room there for me for another 14 days. I had to split it up between a couple of sites, meaning disconnecting everything and moving, but it would work out fine. I punched in my golden age card number, my credit card, and was accepted, I was in. But, I had to wait for Monday. With a little searching, I found another small RV park farther west in "Pass Christian", $15 a night for the two nights I needed, and on Saturday morning I drove the 30 miles or so and got checked in. An interesting history on the name, the "Pass" was what the French referred to when finding water in streams or rivers flowing into the ocean that were deep enough for their vessels, and this area worked for them.

A nice little park, mostly permanent residents, but neat and clean, and the owner seemed to be running it by remote control. I made my reservation by phone, I never did see the guy, and I paid on my way out on Monday with $30 cash in a drop box by the exit. He evidently had a real job, and this was a sideline for him.

On this trip, I'd been battling a leaking front left tire, having to add air every few days, and thought I could see a nail in there. As it happened, the fellow I was parked next to saw me down there looking it over, and he came to see if he could help. I told him about the problem, and he said he'd worked at a tire shop for several years, and if it need to have the nail pulled and rubber plug inserted, he had the equipment, and he crawed underneath to take a look. That didn't take long, he was right out of there and standing up. "You need new tires up here", he said, "those are getting pretty bad." I knew I had about 40,000 miles on them, so wasn't exactly surprising news. He recommended a local tire shop that carried the 10-Ply Firestone tires that I had on all the other wheels. The two in the front were original Cooper brand, and came with the motorhome. But, I'd replaced all four of the back tires with the Firestones.

On Monday morning, I gave the tire shop a call, and yes they did have my size tires in stock. So, on my back to the National Park, I stopped for new front tires (the ones in the back were much newer and in good shape), warming up my credit card for about $450 bucks.

By mid-afternoon, I was back at Gulf Islands, in camp in time for the afternoon senior nap, and the news and happy hour at five.

Projects Completed:

With time to kill, after promising friends that I'd stick around to enjoy Thanksgiving with them, I had plenty of opportunity to complete some procrastination projects while I was here:

• Install the internal Surge Guard system that I bought 3 years ago but never seemed to find the time to install.

• Attack the faded metal storage doors below with polishing compound and wax to restore them to a "like new" condition. It worked.

• Install a 12 volt plug-in in the bathroom. I've been thinking about that one for at least two years, and have been carrying the socket around in the junk drawer. All kinds of devices that could be plugged in. For now I have a meter showing the exact DC voltage, but I've had situations in the past where guests riding along are searching for places to plug in and recharge phones and computers. Put in a power source like this, and the devices will come.

These projects all took time, but getting that Surge Guard installed, with the remote screen that shows what is going on, about did me in, with more than a couple of trips to the hardware store to buy tools I needed to do the job. You know how tools are, you buy something for a project at hand, and then you carry it around in your tool box for 20 years, never to be used again. It seemed like it was hours, but maybe just a lot of minutes, to figuring out how to get that line from the device itself to the remote display screen I was installing over the microwave, the best place for it.

Wiring the device and installing it had to be done below the refrigerator, where all the wiring and the circuit breaker box is. It was easy for the factory to do it before the fridge was installed, very hard for me, lying on the floor and trying to reach in there and connect the wires properly.

Learn more about that adventure here.

Another 14 Days Goes By

This was an enjoyable time, spent walking the dog, doing the projects, meeting new people, and catching up on some movies I've been wanting to watch, and following the weather reports back in Minnesota, those poor people, how do they live up there? Of course, I was going to be right back with them for Christmas.

My time was up, but fortunately, I'd been invited to park my motorhome in the Doctors McKee driveway and stick around to celebrate Thanksgiving with them. My friend Steve from West Virginia was on his way down, pulling his new travel trailer, and he would stay in the National Seashore campground, and I would take his normal spot in his daughter's driveway. His daughter, Dr. Shaun, is married to a doctor, so in case anything would have happened medically to me during my stay, I was in the right place for it to happen.

Thanksgiving

A couple of days before the big event, relatives began to show up, and by the time turkey day dawned, the house was full, and my motorhome larder was helping out with some needed ingredients for the day. Who the heck carries around a container of "Cream of Tartar" in their RV? I had it, and a lot of other ingredients that finally got to be used. I was having fun, even came up with a turkey baster, milk, butter, other ingredients, and some pie crust dough.

Hazel always said I had too many groceries onboard, but I enjoy the chance to run "Grampa's General Store" at the lake cabin, when a grandchild knocks on my door and asks me if I have a pound of hamburger, then comes back in a little while to see if I have any ketchup and pickles, and maybe some paper plates, paper towels and hamburger buns, and maybe some frozen French fries. The kids seldom tripped me up, I usually had everything. Last summer the most popular item asked for was "did I have any gasoline for the wave runner", tied to the dock and ready to go, and I'd haul out my emergency 5 gallons from a storage area below.

The day was very enjoyable, munchies, liquid refreshments, and a wonderful meal, followed by desert. It was during the after meal deserts that everyone realized my friend Steve, Dr. Shaun's dad, had slipped away, heading out to California for the winter.

It was one of those moments like when the man with the mask slips away at the end of the television or radio show, and someone says "he's gone, and I didn't get his name, or a chance to thank him!" And someone else says, "Oh shucks, he don't need no thanks, he's THE LONE RANGER!" The music starts up and you hear in the distance "Hi-Yo Silver, Away!" with the sound of galloping hooves.

The next morning, with a little less fanfare, I thanked my hosts, turned "The Ship of Theseus" into the wind, and headed north for Hot Springs, Arkansas.


Advertisement