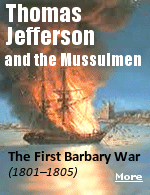 .

Here to visit our son Tom and his family, our base of operation for the week was Lake Fairfax Park in Reston, Virginia, about 10 miles from Tom's apartment. After a day or so, I finally could drive the route, at least during the daytime, without using the GPS, and it took me through some pretty snazzy residential neighborhoods, with some homes bigger than Monticello and oversized lots. There are some high income people living around here.

.

The campground is located near the back of the park, with a lot of local activities going on, one night a Halloween show drew hundreds of cars and thousands of people, and a water park, operated in the summer months, has to be very popular.

Daytime driving is fine, but I got terribly lost one night trying to find a restaurant in the dark, and the GPS was set on "Freeways" instead of "AVOID Freeways", and I thought I'd never find my way back to Tom's apartment, until I pulled over, realized the error and made a correction on the device, and it took me right there.

I hate driving a night, anywhere, but especially in the Washington, DC area, Google mapping showed our RV to be parked almost exactly 16 miles, as the crow flies, from the White House. Day-time Yes, Night-time No, the traffic is awful.

Tom, his wife Kira, and our 4 year old granddaughter Audrey took us to see Jefferson's Monticello, a pretty impressive place. With over 120 labor-saving slaves doing all the work, it must have been a great place to live, a small village, really. But, really, what about that "all men are created equal..." thing, didn't anyone notice one small problem?

The week went by quickly, we ate out a couple of times, but mostly cooked at Tom's apartment, with Audrey saying grace before every meal, even in the restaurants.

At breakfast out on our last day, I made the mistake of starting in with my fork, "No No!" Audrey said, and we all had to bow our heads while she rattled off the blessing, finishing with the sign of the cross, not quite like I'd ever seen it before, swinging her arms and missing her shoulders. Pretty funny. But, this is the young lady who was sick in the hospital in Rome a few months ago, and the Pope came to see her, bringing her now favorite stuffed animal.

When she prays, I listen.


Advertisement