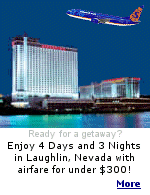 A few weeks ago, I got a call from Riverside Casino in Laughlin, Nevada offering me a free 4 day, 3 night trip from Minneapolis, including round-trip on Sun Country Airlines and a nice room in the casino hotel. I've taken that trip a few times over the years, a heck of a deal for around $300, but this time they offered me the trip for free.

.

Hazel and I stayed in Laughlin on our Spring trip to and from California, on the way our at the Avi Indian casino RV park south of town, and at the Riverside on our way back to Minnesota.

While at the Riverside, I renewed my players card and spent some time at the blackjack tables, not winning but my loses were recreational. As I remind my wife, blackjack, at least for me, is "cheaper than golf", at least most of the time, and sometimes I actually win.

We both could have gone on this free trip, but Hazel and grandmother duties planned, so I caught the 5:45 AM flight out of Minneapolis on Thursday, August 2nd, to return in the wee-hours of Monday August 6th.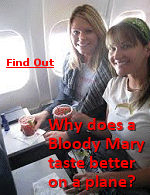 .

With a stop in Casper, Wyoming to pick up more gamblers and fuel (not sure why they fueled up, a pilot friend of mine who flies for Sun Country says the 737-800 could actually make if from Hawaii to Minneapolis, depending on the number of passengers), we arrived at the Bullhead City, Arizona airport right across the river from the Riverside about 8:30 AM Nevada time, two hours behind Minnesota Central time.

.

Leaving the plane for the walk to the terminal was an experience, with a blast furnace of 115°F 20 mph air registering around 11° humidity. Two air conditioned buses were waiting for us for the short trip across the Colorado River bridge to the casino hotel.

With military efficiency, we were given envelopes with our electronic room keys, players cards, and some discount coupons for the restaurants in the complex. A quick elevator ride to the 25th floor, a look at the view, and it was time for my senior nap, to make up for having to get up at 11 PM the night before for the drive to the Minneapolis airport.

My friend Dave lives across the river in Arizona, he and I used to take part in a trivia contest in a Fargo, North Dakota watering hole on a regular basis, doing pretty well at it, and a nearby bar had something similar on Thursday nights. Dave drove over and picked me up. A good club-house sandwich and a couple of beers there, and we were ready for the big contest. With maybe a dozen tables of participants, this was a team effort, Dave, his brother in law, and I, came in second. No money for that, but it was fun.

For the next three days, I played one-deck by hand blackjack several times, had a good time, but never could get ahead. And, I had some good meals, met a lot of people, including a very nice lady at the "My Pillow" booth, who sold me a stadium cushion I really needed for the trip back home in that 737, where the airline saved money and weight by almost eliminating the padding on the seats, and took in two movies at the casino's 6-screen theatre. Both were very good, Tom Cruise's new "Mission Impossible" and Denzel Washington in "Equalizer 2", I recommend them both.

The big meal of the day was the breakfast buffet, $10 bucks during the week, and a bit more on Sunday with the "champagne brunch", all well worth the price and the selection and quality was excellent. One night, I hobbled over to the "Aquarius" casino next door and ate at McDonald's (my left knee has been bothering me, it comes and goes, staying a little longer this time around, and I was walking like Chester in Gunsmoke).

Arriving back in Minneapolis around 2 in the morning on Monday, my son Andy picked me up for the trip to his house, where I grabbed the old truck and drove the 60 miles to the lake cabin to catch up on my sleep.

The next day, the casino called, offering me another free trip in September, but I think I'll pass for a while, and next time take Hazel along. I passed on dinners in the nice restaurants while I was there, to me that is a social thing, not much fun having a $30 meal alone. The fancy steakhouse in the complex was promoting a prime rib dinner, including a ticket to one of the movies being shown, for $20 bucks, a great date event, but not so much fun alone.

Next stop: We're headed to International Falls, Minnesota for a few days. Rainy Lake Houseboats just put in three RV pads down by the water, and we're looking forward to seeing old friends.


Advertisement