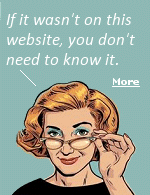 .

With the weather looking good back in Minnesota, at least on the reports and maps on my smartphone, Hazel and I headed north from New Mexico. Climbing over the mountains, with some rain and snow showers, we spent the night at the Alamosa Walmart. Not having been to a Walmart lately, there was some pent-up demand for provisions, I think that night of free camping cost me nearly a hundred bucks. But, it was all things we needed, and it was a nice place to stop, with beautiful mountains visible through the clouds behind the store.

.

The next morning, we headed northwest, the weather was good, and our destination for the night was the KOA campground in Goodland, Kansas. A nice and well-kept park, we were one of only three or four campers that night. The next morning was Sunday April 22nd, staying around to watch the Sunday morning TV talk shows, we were the last one out, and headed onwards towards Minnesota, with a planned stay at the Walmart in Grand Island, Nebraska. The roads and the weather were good.

As long as we were staying free that night, Hazel and I unhooked the tow car and headed out for dinner. That was probably a mistake, our first choice, Olive Garden had a bunch of people waiting, and we were told it would be "45 minutes". I headed down the street to Applebees, where the wait was about 10 minutes. But, the place was packed and they only had 3 or maybe 4 waitresses. Ours was young and scattered, and it seemed to take forever for our orders to arrive. When we were done, waited almost patiently for this young to realize we'd like to get out there, but finally did get our bill and headed back to Walmart.

We made up for it the next night, stopping at the Indian Casino in Flandreau, South Dakota, which is becoming one of my favorite overnight spots, with $5 RV parking with electricity, and a dump station. The water hadn't been turned on yet, I think that is when price jumps to ten bucks. Swiping our players cards at a kiosk in the casino, our buffet that night was just $5 each, and it was good. Buying in at the blackjack table with $40, I won the first four hands, "pushed" with the dealer on another, and left with $70 after tipping the dealer $5 bucks, all within 10 minutes, sensing it was time to go.

The trip from the Flandreau casino to the lake cabin in Minnesota was 205 miles, and the last leg of our 2 month journey, almost exactly 5,000 miles. The snow as gone, I had no problem at all getting the motorhome parked and hooked up, and unlocking the door of the cabin it was just as we left it. Neat and clean, but no water, something we knew about before we left on our trip. My first call was to the plumber.

Fortunately, we had plenty of H2O in the RV, and it was a few days before the problem was solved, a broken pipe under the cabin. The bill from the plumber is in the mail, but after he left we discovered that he'd disconnected the water to the washing machine as he was trouble-shooting the problem.

Hazel's dad was a master plumber, and it didn't take her long to go down the trap door to the crawl space with a wrench and reattach it. But, it was leaking, so after 3 trips to the hardware store, everything was fixed and we're back in the laundry business. I'm not sure I could fit down that small trap door opening, and was glad Hazel knew what to do.

Our son Andy and his wife just a baby boy, their first child, our 17th grandchild, and Hazel has already been down to the Twin Cities twice to do her grandmother thing.

We'll be here at the cabin for a while, recovering a bit from the trip, getting a few things fixed or replaced, like the awning I lost to that "dust devil", and some routine maintenance, including changing the oil in the RV. That Mobil One synthetic oil works great for us, combined with their special filter, I can get around 8,000 miles on an oil change, with maybe a quart or two added in the interim. If I was on regular oil, I'd have had to change it in California and again now.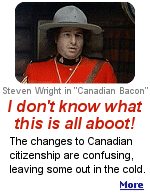 I'm sure there will be a few small trips this summer, I'd like to get up to International Falls to see friends, it is hard to find a place to stay up there, the resort we used to go to, because they had a small RV park, is no longer in operation. And, amazingly, Voyageur National Park does not have a campground, other than some rustic ones located on islands on Rainy Lake.

.

We'll find someplace, there is an RV park on the Canadian side, but you have go through all that customs business coming and going. Hazel was born in Newfoundland and has dual citizenship, I can have her drive across the border and see if that speeds things up a bit.

Maybe that isn't a good plan, the woman cannot tell a lie, and when the guy says "do you have any liquor on board?", she'll start fidgeting, look at me, and then say something like "Ahh... liquor? You mean like those bottles my husband has hidden in the back?"


Advertisement