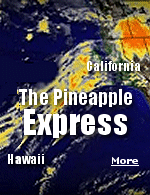 From Google: Morro Bay is a coastal city in California. It's known for Morro Rock, an ancient volcanic mound at the end of Morro Rock Beach. The rock sits within Morro Bay State Park, home to lagoons, trails and a bird-rich saltwater marsh. Morro Bay State Park's Museum of Natural History features exhibits on ecology and local Native American culture. Trails lead up Black Hill for views over the city and Morro Bay.

.

Hazel and I arrived on Saturday March 17, with a reservation at Cypress RV Park to join our friend Steve Weaver. Steve lives here all winter in his 5th wheeler, hauling it all the way from West Virginia for the past several years. But, a mistake was made, and the office had our reservation for next Saturday, and they were completely filled. Another RV park a few miles away had an opening that filled the gap.

Steve was a great guide, showing us around town, taking us to see "the rock", we could actually drive to it on a causeway built years ago from rock mined from the 581 foot tall monolith, with enough extra rock taken to build sea walls protecting the harbor, something they couldn't possibly do today. Declared a California historic landmark in 1968, it is off-limits to climbing, being the nesting home of protected peregrine falcons, several types of gulls, with sea lions and otters in the waters below.

A couple of days after our arrival, "A Pineapple Express" hit the area, and we had rain for four days, making for good senior nap time. Local television stations covered the event as a major news story, with evacuations in the Santa Barbara area in case of rock and mud slides or flash floods. At the end of the four days, blue skies returned, and you could tell the TV meteorologists (a degree would be nice, but most don't have one) were mightily disappointed at the lack of bad news.

We filled our days roaming around, with trips to San Luis Obispo, 20 miles away, for shopping, a new battery for my iPhone, and going to Costco, where we lunched on the store's famous $1.50 foot-long hot dog with 20 ounce drink for $1.50, what a deal. And, Hazel kept busy ripping out the carpeting in the living room section of our motorhome, and preparing the plywood base for a new wood parquet floor, vinyl actually, but it looks and wears like the real thing. As she says, there is no such thing as clean carpeting, especially in an RV with a couple of small dogs. There is bound to be a lot of stepping back and admiring our work when this is done, Hazel does the demolition and preparation, I'm the installation guy.

.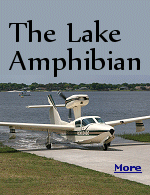 Yesterday afternoon (Wednesday the 27th) Jim and Jan Campbell arrived at the RV park, pulling a really nice 5th wheeler all the way from Vermont. Jim is an aircraft dealer, specializing in the Lake Amphibian, popular for the ability to land and take off from both runway and water, I've known of him for years, have several mutual friends, including Steve Weaver and "Vicki of Vermont", but this was our first actual meeting.

.

Once the Campbells were all checked in at the RV park, we went to dinner at "Windows on the Water", an upscale restaurant overlooking Morro Bay. The menu was a bit pricy, I'd never had swordfish before, and now I can highly recommend you try it. I'll be living on ramon noodles for a few days, but it was worth it.

Today, an amazing drive up and over the mountains to have a late lunch at Avila Beach, then home before dark, more floor sanding for Hazel, and updating this travel blog for me.

Tomorrow: Off to Hearst Castle.


Advertisement