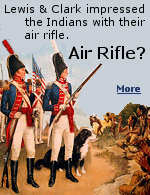 .

Hazel and I left Minnesota last week, heading for St. Paul, Nebraska to see the Eclipse. The first night was a stay in the Marshall, Minnesota Walmart, then on to the Indian Casino in Flandreau, South Dakota. On the way, we had an unscheduled stop at a tire shop in Pipestone, when a rear inside tire suddenly popped up on my Tire Minder system as going to just 35 pounds of pressure.

.

I was shocked when I saw the two back tires on that side, one completely destroyed, the other well on the way. "You hit something and broke the cords", the mechanic said, "and your tire pressure is too high." I'd been running 95 psi, but he said no, keep them at 80.

An hour later, with all 6 tires now set at 80 psi, including the two new 10-ply Firestones, and $365 lighter, we headed on to the Indian Casino across the border in South Dakota.

Hazel and I have been at this casino before, quite a bargain at $10 a night in their RV park (a big parking lot, actually, with electric and cable, and water and a dump station right there). And, by swiping our players cards at a kiosk, we got coupons for the evening buffet at just $5. A stop on the way West that is not to be missed.

In the morning, we headed out, taking the state highway direct to Fort Thompson, rather than the Interstate through Sioux Falls and Mitchell, saving us 50 miles, and a chance to see some really beautiful farmland. We arrived in Fort Thompson about 4:30 in the afternoon to see a combination of road construction and an annual Indian pow-wow that was going on. A few miles later, we were crossing the Missouri River, with the highway going right over Big Bend Dam. I missed the exit to the campground below the dam, had to go a little farther and turn around, something I hate to do in the motorhome when I'm towing a car, but we made it ok.

The Corps of Engineers camp volunteer had our information in his hand, I'd registered online a few days ago, and in a few minutes we were all set up, a process that now includes firing up the satellite dome and getting those hundred or so stations, something Lewis and Clark didn't have to do when they passed this way in 1804.

We stayed two nights, did a lot of walking the dog, meeting new friends, and enjoying the view. A lot of the 85 campsites were occupied by families with young children, and many had a boat in tow behind the RV. The camp volunteer told me this was the first year they've taken reservations, mine was one of only a handful, and most of the sites are taken on a "first come first served" basis, and they do fill up.

I can see why.

After Hazel and I watched the Sunday talk shows, something we hardly ever miss doing, I put everything away and cast-off on a 235 mile trip South to Milletta Vista Winery near St. Paul, Nebraska. Tomorrow is the big event, and if we miss it, we'll have to wait another 99 years.

Stay tuned ...


Advertisement