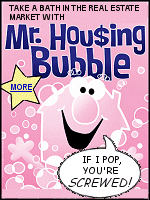 .

Checkout time at 7th Ranch RV Camp in Garryowen, Montana was 11 AM, and we were right on time as we pulled out, heading North to Billings, and then West to Big Timber. We lived in Billings for a little over 5 years, 1971 to 1977, before moving to International Falls, Minnesota. I was vice president of "Western Bank of Billings", no longer there, the building now occupied by one of the bigger bank chains, and everyone I would have known is long-gone.

.

Hazel said she'd like to see our old house, home to our children Glenn, Annie, John, David, and Jim. David and Jim were born in Billings. I was a little reluctant, knowing I'd probably get that "if only I'd", or "I wish I had" feeling, but I agreed, and set the GPS for 2139 Pueblo Drive.

Banking was and probably still is a frail business with terrible job security, salaries, and retirement benefits. In 1977, the word was out that our bank was being sold, and the new buyer had a reputation for firing everyone and bringing in his own people. Stress levels at the bank were peaking out when I saw an ad in "Commercial West", a regional banking magazine, that a vice president was needed at a bank in International Falls, Minnesota.

Every time I accepted a new position, the hiring letter would tell me that I would "serve at the pleasure of the Board of Directors", meaning they could get rid of me at any time, for any reason. Bank owners are a particular breed of people who liked get together with friendly competitors (make that archrivals) to share ideas about making money and keeping it. It was kind of a "meeting of the families" thing you saw in those old mafia movies, where they would agree not to invade each others turf, fix prices, illegal or not, (how do you think overdraft fees got to $40 bucks a check?) and I always felt the wording in that hiring letter came from one of those meetings.

The 80 mile journey from Custer Battlefield was a nice drive, but as we entered Billings on the freeway system, other than the oil refineries and the rimrocks surrounding the city, it was hard to recognize anything, the town had grown tremendously. Without my GPS, I would have had a hard time finding the old home.

As we pulled into Pueblo Avenue, the first thing that struck us was how big the trees were, 40 years can do that. The house looked the same, in a different kind of way. The present owners, and those in-between, had done some things we couldn't possibly have afforded to do, a brick fireplace rose from the rec-room on the west side of the house, new fencing, tearing out part of the kitchen wall for a sliding glass door out to a roofed patio. The lawn didn't dare have a dandelion or weed, and new trees and bushes were everywhere.

I bought this house in 1971 for $25,000 and sold it in 1977 for $49,000. It had to be worth, what, four or five times that now? Depression was setting in.

We had a nice visit with the present owners, who purchased the home in 1988. Hazel inquired about the neighbors, and learned that most had died, Mr. and Mrs. Jones, the couple across the street with the nice children, Carrie and Ricky, only recently, the house now occupied by Carrie's daughter and her family.

Saying our goodbyes, and thanking these folks for letting us see the house, Hazel headed across the street to see if the granddaughter, was home. She wasn't, but her husband and their two small children were. I was back in the motorhome, just ready to start the engine, when Hazel knocked on my side window. "Come and take a picture of Carrie's grandchildren", she said, "I want to show it to Annie". (our daughter)

I took the picture, there were more goodbyes, and off we headed for Big Timber, with a lot to think about on the way.


Advertisement