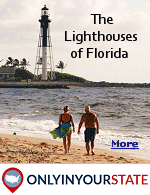 .

Hazel and I left Orlando after lunch on December 28th, and drove the 120 miles to Lake Placid, arriving mid-afternoon, pulling right into our friend's driveway to spend 4 nights. Dave and Helen were our backyard neighbors in International Falls, Minnesota for nearly 10 years, they spend summers in the Falls, winters in Lake Placid.

.

By logging on to the Corps of Engineers section of www.reservations.gov I was able to find cancelled reservations for several days at the Ortona South COE RV park 10 miles East of LaBelle, Florida on the Caloosahatchee River.

Our first stay was four days, then we traveled South to the Seminole Casino in Immokalee, where RVers can stay free for 3 days, including free electricity. Of course, they assume you will go into the casino and drop a few bucks, which I did, but enjoyed doing it.

Then, back to Ortona South for 5 days. We drove into LaBelle a few times during our stay here, picking up a few supplies and having lunch. There is a new Walmart, not here last year, and a new "Dollar General Market" carries some interesting food items I haven't seen elsewhere, including some good tasting brauts from a Michigan sausage company. The price was really right, and I stocked up.

This morning, our time is up, and Hazel and I are off to W.P. Franklin, a similar COE camp about 30 miles West on the same river for four days.

We'll be back at Ortona South next week. Rvers with better planning habits usually book months in advance and stay their full 14 allowable days in one spot before moving to the next one. I'm not that organized.


Advertisement