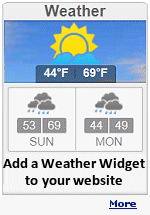 .

With Thanksgiving plans for Fredericksburg, Virginia with our son Tom and his family, we had to be on the road. I announced that we'd be leaving Nashua on Saturday morning, November 19th, but from past experience I knew this wasn't going to be an eight o'clock departure, more like noon. I was right.

.

So, I planned our first stop just a hundred miles down the road, The Nickerson Family Campground in Chaplin, Connecticut. We'd stayed there before, they are open year-round, a nice RV park, deep in a valley that prevented any television signals from nearby Hartford from finding our antenna. A friend of ours that doesn't believe in those "windows to the world" would love the place.

The drive took us through Massachusetts and into Connecticut, where the trees still have some leaves and color left, and in a couple of hours we were in camp and plugged in. Not far away, a group of weekend campers were enjoying cocktail hour around a roaring campfire, two families roughing it in very late model class A motorhomes that I was estimating in the $200,000 range. I'd forgotten about the television reception here, so when I was out walking the dog I stopped to visit for a couple of minutes, and asked them if they were able to find a tv station. "Satellite dish", one of the ladies said, pointing up to the roof of her RV.

We might have to get one of those satellite dishes, Hazel needs to watch "Jeopardy" and "Wheel of Fortune", or she goes into a state similar to when you discover you're out of coffee.

But, we survived, watching a DVD movie on the 32" flat screen in the bedroom, just like the pioneers must have done.

In the morning, we headed South and West, to the mountains of Pennsylvania on Interstate 81, giving a wide berth to the heavy traffic of the more direct route to Fredericksburg through New York City, Philadelphia, Baltimore, and Washington, DC.

Our travel plan was perfect, except for the weather on Sunday, as we drove from Fall to Winter on our way towards Wilkes-Barre, Pennsylvania, with the first snow we'd seen in two years, and wind bursts hitting 30 mph. It was getting white-knuckle by the time we stopped for the night at the Walmart in Pittston, Pennsylvania. It was going to be dark in an hour, the weather wasn't getting any better, and I was glad to be off the road. I pulled into the Walmart parking lot, found a nice spot away from customer cars and, not seeing any other RV's, called the store manager for permission to spend the night.

In the morning,(Monday the 21st) the weather seemed better, but the wind was still gusting, 30 mph or so, according to the weather radio and the local television station, but the storm was moving North they said, and we were moving South.

So, off we went, heading towards Virginia on Interstate 81, and as the day progressed the weather changed once again, from Winter back to Fall, and was downright pleasant when we arrived at the KOA campground in Fredericksburg mid-afternoon.


Advertisement