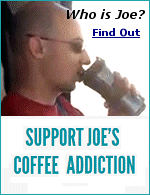 .

Hazel and I, along with the two pooches, Nuggie the no-trouble cocker spaniel who turned 15 years old on September 28th, and Lily the Pomeranian, left behind when my daughter went off to college 9 or so years ago, finally arrived in Buckhannon, West Virginia to visit our friend Steve Weaver.

.

The trip had been delayed, we'd purchased a nicer motorhome from our friends Don and Sandee, a Fleetwood Southwind, to replace our Fleetwood Flair, a well used and faithful home for the past 5 years that now needed tires and other things that would cost beyond the value. We had a plan, to simply give the coach to our old friend, Doug, who would buy those tires, replace the electric step and pay for some other needed repairs. Getting the RV for free, he'd have maybe three thousand or so into the deal, and it would be just that, a deal.

All of that took longer than I anticipated, but we finally hit the road the last week of September, after spending 'way too long parked in my daugher's Minnesota driveway, completely destroying the old rule that fish and company stink after 3 days.

We were heading out during that time of the year when RV parks north of the Mason-Dixon line were shutting down, but thanks to Sam Walton, there were places to spend the night and restock provisions along the way. The plan was to spend a couple of days visiting Steve Weaver in West Virginia, then head to the Washington, DC area to see our son Tom and his family, then up to New York City to see daughter Sarah, and then to New Hampshire to visit son Glenn on our way to Newfoundland.

Steve lives full-time in his 5th wheeler, spending summers in West Virginia, winters in California, with stops along the way to visit friends and family. We pulled up in front of his RV, parked on a lot shared with an old home he is remodeling for rental, plugged in using two of my three 30 amp extension cords, and street-camped for the next 3 days, getting caught up on things, and taking in what Buckhannon, West Virginia had to offer to out of town folks.

Then, on Saturday morning, with a "Minnesota goodbye", (you can't just leave immediately) we headed east to the DC area for our next stop, visiting son Tom, and soon discovered that the road to get out of West Virginia is uphill both ways.


Advertisement